Share and Show Off Your LEGO Minifigure Collection!
Slide your LEGO bricks into the custom groove and create a beautiful wall display. The BRICK RACK Model 7 can hold up to 175 of your LEGO Minifigures!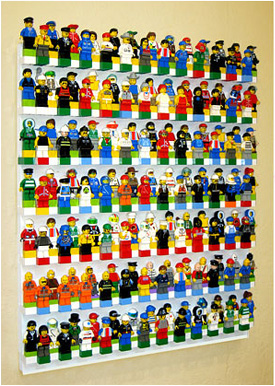 With BRICK RACK, You Can Display Small LEGO Sets.
Most collectors believe LEGO sets and minifigures are little works of art. We do! They deserve to be displayed proudly on your wall!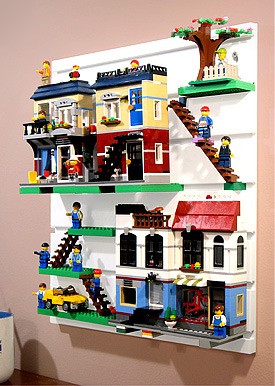 Model 4 holds 100 Minifigures and can be set on your table.

Minifigures agree that it is alot more fun to be displayed on a BRICK RACK, and not left laying on the floor, alone in the closet or hiding in a box.